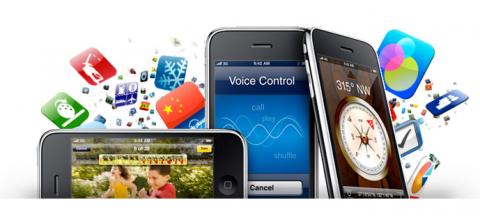 It is already believed by marketers that mobile marketing is the new hot topic and the future in digital marketing. Mobile marketing trends and features are growing fast and mobile development is the key to this fact. However, there are still companies that have second thoughts in employing mobile marketing into their campaigns. If you haven't employed mobile marketing yet you should definitely reconsider this idea and start with small things that can deliver you amazing outcomes.
The first step of course will be optimizing your site for mobile visitors and then you should consider employing mobile marketing features. You will probably wondering what the fuss is about. Here some good reasons why you should employ mobile marketing. 
1. Timing
This is maybe the best reason to convince you that you have to start with mobile marketing and you have to do it now. With the huge expand of market of mobile phones and smartphones are everywhere now and are dominating the digital world is the best timing for you to make the most out of it. Plus competition is not so big at the moment, so you have to be quick and become one of the pioneers in your field.
2. Users
Users are now much more engaged in mobile search and purchase. Most of them use mobile services for work and often pleasure. According to latest researches, a large amount of users have made a purchase when using a smartphone. More importantly, users lately are much more likely to search something on smartphones and purchase it or may purchase it in stores after searching on their smartphones. As you can realise, mobile search is now huge, thus why you would choose to stay away from that market? Additionally, mobile users act based on their mobile experience and what they see and search on their mobiles.  
3. It's easy
As we previously said it is very important to start employing your mobile marketing with basic steps. Your first job would be making your website mobile friendly. There are so many programs and agencies that can help you make quickly your site mobile friendly.  Thus, you don't have to worry on how much time it would take you to go to the next step.
4. Reach
Reach is another key point on why you should employ mobile marketing and succeed. Mobile marketing features can reach users where other media can not reach them. Thus you already have an advantage, reaching a larger audience. Additionally, mobile users take their smartphones everywhere, during work, at the gym, when going to restaurants.
5. Mobile goes social
According to latest researches social networking is the fastest growing feature in mobile and smartphone use. Think about it. Take as an example your mobile experience or your friends and colleges. What is the first think you did when getting a smartphone. Most answers would be sign in on Facebook or Twitter.  
6. Location
Another great advantage of employing mobile marketing is local reach. After making your website mobile friendly the next step is to claim your business on location based platforms (ex.Foursquare) especially if local market is your first and more important target group. It is almost like claming your business in Yellow Pages but in digital world you understand that this would have a major effect on your business.
What are your thoughts on mobile marketing? Have you already employed mobile marketing on your business? Any experience on it?