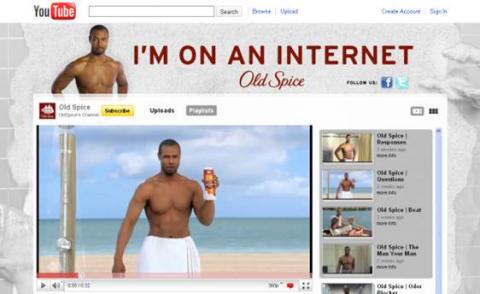 It is absolutely sure that Youtube is now perceived as a popular social network despite its first identity of sharing videos. A recent study has showed that every minute, seventy two hours of video are uploaded to Youtube. Unfortunately marketers are way behind this number and I can't understand why? They think Youtube is only for Justin Bieber fans? Youtube has a lot of potential and it seems that they are doing their best to upgrade their services and make them better. If you are still wondering what Youtube can do for your brand and business here are some: increase awareness, assist you build your brand and bring to your website potential customers. And how you can do that? Here are some great tips and ways of leveraging Youtube power to maximize you return on investment. 
1. Compelling videos
Once again content is king. This rule also aligns in Youtube. You have to create compelling videos in order someone to watch it and then want to visit your site. As you understand you have to increase curiosity and excitement. Videos give you the unique opportunity to be creative and address to your customers needs. You should always remember that you have to create videos that provide something new, compelling and are valuable and helpful to your customers. Testimonials are also a great way of increasing awareness and brand loyalty. And it is very simple. Ask from a happy customer (you must have at least one) to talk about you. He or she has to be honest and natural. Surveys have showed that testimonials are very effective to people and can have positive results.
2. Brand your page
Youtube platform gives you the amazing opportunity even if you don't have a brand channel, to create a branded experience for your potential customers. You can choose to customize the background colors with the ones you want. Keep in mind that you have to stick to your brand colors to match your branding experience. The more branded virtual experience you provide to the users the more effective results you will have.  You should also choose player view for your layout. This will make a large video, your feature video to play automatically. You can also create playlists and choose how to organize your videos. The best practice is to organize your videos according to their popularity and their value to your business.
3. Other Social Media
Youtube is a great social media but you can leverage its greatness with leveraging other social media platforms for the best visibility results.
Your blog: Every time you create a new video or you post a video that is valuable to you, you have to blog about it. Write a small paragraph about the video and let people be curious to watch it.
Facebook: Once again every time you post a video on Youtube you should also announce it on Facebook. If you have a lot of fans then the visibility results will be amazing. People love videos instead of simple content and they are more likely to comment and share it.
Twitter: Tweet the video. Twitter can help you make your video go viral a lot easier than other social media.
4. Results
Leverage Youtube Analytics to review your performance. The platform provides some powerful analytics and a lot a details in data that can assist you make your conclusions and decide on further actions. You can even gather data about a specific video you uploaded or for all the videos you uploaded.
Have you employed Youtube for your business? Any great results on this? Please share your experiences