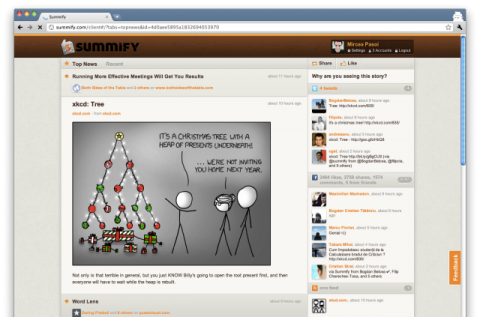 You are probably on Twitter. You have probably already known about the power of Twitter and how businesses can leverage it. You have your followers, you follow people, you are tweeting and retweetting. But there is something missing. You feel that you don't get what your business deserves and you always feel that you need to do more but you don't know how to push things forward. Well, here are some great tips and ideas of maximizing your Twitter account engagement and increasing your followers.
1.Back to basics
First of all you need to go back to your account and make sure that you have completed your profile settings and you have all the information needed. You should definitely complete and update your profile. Don't forget to integrate important keywords for your business. Tweet frequently and everyday, use hashtags and register in directories. Follow important people and influencers for your niche market. Once you build up a compelling profile you should always remind people that you have a Twitter account so you have to add social to all your non social media.
2.Content
In almost every article about inbound marketing you will see about providing great content. Content is the king. No matter how great your business is and how great are your products and services you might loose fans and followers by not communicating well. Twitter is a microblogging platform and gives you the great opportunity to be fan and spontaneous. Even if your business is serious, you can have some fan in Twitter and interact with other followers. Twitter also leaves an open space for running a contest where you can actually have a lot of fun. Don't forget that if you are enjoying something then your followers might do as well. You can always ask for feedback and advices.
3.Join conversations
As we previously said Twitter is a microblogging platform that people use to express their ideas, ask for help, promote their business. A very effective way of increasing your followers is joining a conversation on Twitter. It is also a great way of enforcing and deepening the relationship with your existing followers. How you do that? First of all, you should always answer and reply on Tweets about your company. It is really important for followers to know and understand that you are there and listening. You can also participate in conversation between your followers. Shows that you care and you can also talk about other stuff than your business. Another great effective way of starting a conversation in by asking questions to your followers and see how this goes. If you ask something really interesting you will probably have a lot of activity there to leverage.
4.Twitter tools
Most businesses fail to achieve their goals on Twitter because they don't know how to leverage 100% of their Twitter account. Writing tweets and using hashtags is just a small picture of what Twitter can do for you. There are a few features and services available, some of them are free some are paid, that can help you move forward your Twitter goals. Hootsuite is an example of Twitter management tool that can assist you track Twitter activity. Summify is another example of a Twitter tool that can help you sort news that is valuable to your market and support you with your content. With Summify you can find content that is useful to post and share with your followers.
What about your Twitter activity? Have you used any of these ideas and helped you? Have used any valuable tool that you want to share?