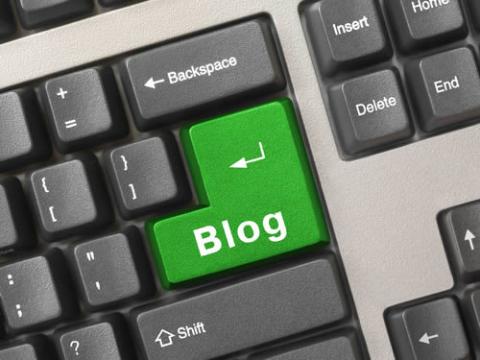 Many of you would be now wondering what's the fuss about blogging and why marketers around the world are always talking about blogging. It is time consuming, a takes a lot of time to earn you return on investment and it is not actually necessary. But it is! Having a blog is almost as necessary as having an 'About us' page on your website. You can live without it but you need it for specific reasons. It is a difficult procedure but it is not rocket science. If you constantly try to provide great content you will earn loyal readers and loyal readers become loyal customers. So, here are the most important reasons of blogging.
1. Relationship
Having a blog is a perfect way of building a relationship with your readers. A lot of companies run CRM programs and loyalty campaigns but having a blog is the first and maybe the easiest way of building and retaining a relationship with your customers. The main reason that people read blogs is because they are looking for value. If your blog adds value to your market, then developing a relationship with them would be easy. And the most important? They will return to your blog!
2. Authority
Having a blog and adding value to your market, as we said before, is something that needs effort. When you will manage to provide great content to your readers you will earn the most. You will be established as an authority and the word will spread across the web. Afterwards goes the opportunity of guest blogging and promoting your business through other blogs. SEOmoz is a great example of effective blogging that have spread around other blogs.
3. SEO
There is probably no need to explain the most important reason why you should start blogging now! Blogging is a crucial part of SEO because it continues to provide content that search engines would want to place in their index. Therefore, having a blog gives you the opportunity and the open space to own your content and write about the topic you are interested.
4. Networking
If you are an active marketer you will probably know your competitors and your market peers through conferences and social media. Having a blog also help you to find and network with peers and also exchange ideas from your industry.
5. Content power
Do not forget that having a blog is a way of providing content to your readers. You can always post about the advantages of your products or services or event announce a new product you are launching and why people have to buy it. Having a blog mans you are leveraging all the possibilities provided. Make sure you don't overpromote your business on your blog but you have great content and value to add to your industry otherwise your readers might get bored and stop following you.
6. Feedback
Having a blog is also a great tool or receiving feedback about your products and services. You should always remember to encourage and invite people to comment on your posts and share their stories and experiences. You should also be prepared for bad feedback and how to manage it. 
7. Build your creativity
Inevitably having a blog helps you become a better writer and a better copywriter. When you have to write posts regularly, you are exercising your creativity and your copywriting skills that will definitely lead you to better posts.
What about you? Do you have a blog? What are your experiences on blogging?