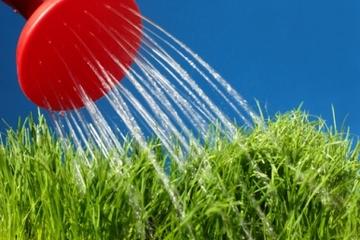 Email marketing is huge nowadays. Companies and marketeers have realized the power for email marketing campaign and have integrated emails into their online marketing communications plan. However, after employing email marketing it is important to take the next step and think about of the box. Most of companies ignore that there a lot of things that they can do after sending an email or a newsletter.
Lead nurturing is the key next level to your email marketing campaign. Getting leads great and the first success of a marketing campaign but not all leads are at the point that they will do the final step of the procedure, buy. Email nurturing is the process where you can prepare your leads to take the final step and therefore help your sales team get higher conversions. Here are some great practices that you can employ to nurture your leads and get amazing results.
1. Research
The first thing you can do is make a research. It is crucial to understand what your potential customers need and what is the factor that will make them buy what you offer. It is also important to understand that not all leads are ready to take that next step thus you have to be patient and understand your data. Making a meeting with your company's sales team and customer support will also be a valuable action for determining what makes leads to become potential customers. 
2. Set your goals
Setting your goals is also very important as you may also know from your other marketing plans. Brainstorm with your team and set your realistic and measurable goals. Setting specific goals will also help you measure your results and the campaign effectiveness. 
3. Educate
After making your research and setting up your goals it is important to take some action. If you send only one nurturing email then the subject should be educating your potential customers. Providing value to your leads is something that will never be out of fashion – you may probably have already realized it from your blog posts. Use your website or blog data to determine what the lead nurture subject would be. What are your users interested in, which pages are visiting most? Don't forget to focus on one subject per email and that your emails should avoid overpromoting your products. It has to be step by step.
4. Be smart and brief
As they say in order to understand someone you have to put yourself in his shoes. That is exactly the spirit in email nurturing process. How many times have you received emails that are long and boring to read and after 3 minutes you decided to send the email to the trash can. You have to be quick and brief with what you want to say. Your lead has to be able to understand what you want to say in a few minutes after they open it. Too much information or too many calls to action and links would probably increase your unsubscribe rate and will have disastrous results.   
5. Test and Measure
The last a very important step of your email nurturing campaign is to make sure that you can measure and track your results. It is crucial to understand what is working and what is not in order to determine your next actions. Testing your actions, your offers, and your messages is also very important for your campaign goals. Your click through rate and unsubscribe rate are valuable for testing your campaign effectiveness.
Have you run email nurturing campaign? Any successful tactics you want to share?