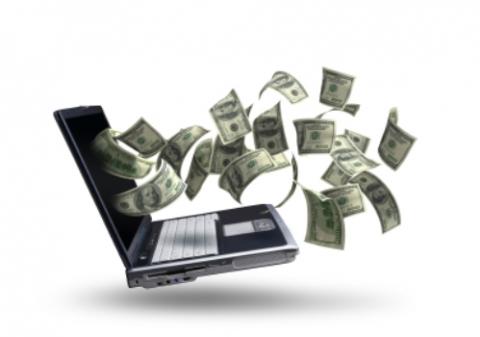 Have you ever created a good strategy based on your online marketing plan, give all your efforts on your content and put a lot of money in order to make it happen and you did not get the attention you wanted? Have you ever reached that point? There are so many marketers that would answer yes in that question and maybe still wondering what actually went wrong. There might be so many reasons but sometimes it maybe the most obvious one! Your promotion! Here are some common mistakes that marketers do and how you can avoid them.
1.The gift
Let's say you want to make a big effort and cause a huge impact to your fans, followers etc. You want to achieve the best engagement you can so you put all your effort on this promotion campaign but no one is actually pays you attention. And this is because you gift is too small. People like competitions and want to play and win but they are only willing to do so if you are offering something really exciting or something really new and valuable. For example there is no point of making a huge promotion campaign and giving away and mp3 player! Noone nowadays is having or either using and mp3 player. Technology (thank God) has changed a lot and moved beyond this and people are using either their smartphones or devices like ipods etc. So the next time you are putting all your effort (and let's face it all you money) on an online promotion campaing make sure that your gift is something that people would die to get it and feel excited about it.
2.The gift!
First we have the useless and meaningless gift. Now we have the very expensive gift! Be prepared about this. Users are very sceptical lately about gifts they earn through online promotion campaigns. There are so many spam and fake competition that maybe someone , even me, would have second thoughts to win the new ipad mini or maybe a car. Once again, you have to be very careful about what you are giving away and try having a balanced gift. In other words not too cheap and not too expensive either!
3.Your CTA
Off course your content and especially you call to action must be the first and last thing you should consider when running an online promotion campaign. There are so many promotions and advertisements out there that users are bombardised and are probably feeling confused. You must do something about it. Clear yourself out of the mass messages! Make your call to action visible and clear and people would definitely reward you for that. Now you are probably wondering how you can do this? The best way is to try thinking out of the box. Do not go with the flow and the old rules about call to action. Think about it as an attractive and challenging woman. You must do something different and creative in order to win her.
4.Consistency
This is a factor that we are always talking about in online marketing. In online promotions campaigns you have to be consisted with your brand ethos and your brand values. There is no point of being a yogurt brand and giving away an espresso machine. It might be attractive to some but you are completely out of your way. Try to stick to your values and equity and you will be rewarded.
What about your online promotion campaigns? Do you have any experiences you want to share?