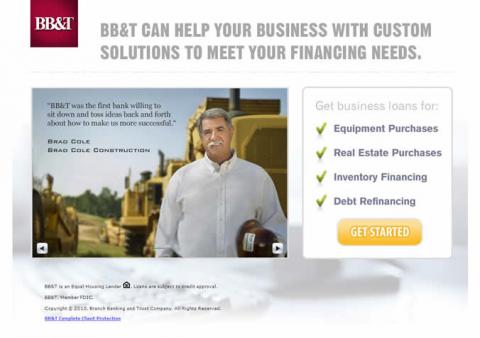 Nobody can disagree that landing pages are the key to capture customers attention. A lot of companies and developers spend hours on making changes and optimizing homepages however there is no doubt that we have to pay attention on specific landing pages. Without having landing pages it would be very difficult to make people leave their information or buy one our products. Landing pages gives us a great opportunity of having a specific and more targeted location to guide customers. Nevertheless, we do optimize landing pages but it is still difficult to convert visits to leads. Here are some great tips that you must follow for better converting.
1.Simplicity rules
This is a common rule that you might have read about in most inbound marketing strategies. Remember, how landing pages in the early 2000s used to look like? With too much information and lot of pictures and diagrams? Well, we don't need that, we definitely don't want that. We are living in a digital world that we get a lot of information and images. The best thing you have to do with your landing page is try to keep in simple and neat. Off course it is not easy, nobody said that but providing a tidy, clean landing page you have more possibilities on getting more leads.
2.Add credits
It is not usually easy but you have to find a way and add credibility indicators on your landing pages. You can always add testimonials, reviews that can enforce your credibility on users, you can also add seller ratings (numbers are usually a lot powerful that words). Leverage your happy customers, you probably have at least one, to say something good about you without showing that this was your idea. This will definitely increase your conversion rate.
3.Call to action
There is no point of creating a landing page if you don't add a call to action to your message. You may add more that one call to action or can even add a call to action that doesn't actually mean 'buy' but you can always gather other data such as emails or other personal info about your users. Adding a call to action and not actually sell through your page can also help your salesforce team to make better conversion. You can help them gather the information needed and then let them communicate with your potential customers.
4.A/B Test
Creating more than one landing page is a great way of running a/b testing. This will definitely help you on what your users like and what are the factors that contribute to make them leave their personal information or request for information or more likely buy. You can play with different content, calls to action or even page structure and gain valuable data about your customers preferences. Don't forget that you always must change only one variable in order to run a/b testing and have specific and measurable results.
5.Get social
Once again social media are now a huge part of digital life and you must always remember that. When you are creating a landing page don't forget to encourage people to your social media profiles with social media buttons. This might not have a direct effect on your conversion rate and many might say that customers don't like to change pages when they are online. On the contrary, you gain free branding and helping your social community.
What about your landing pages? Do you have any success tips to share?